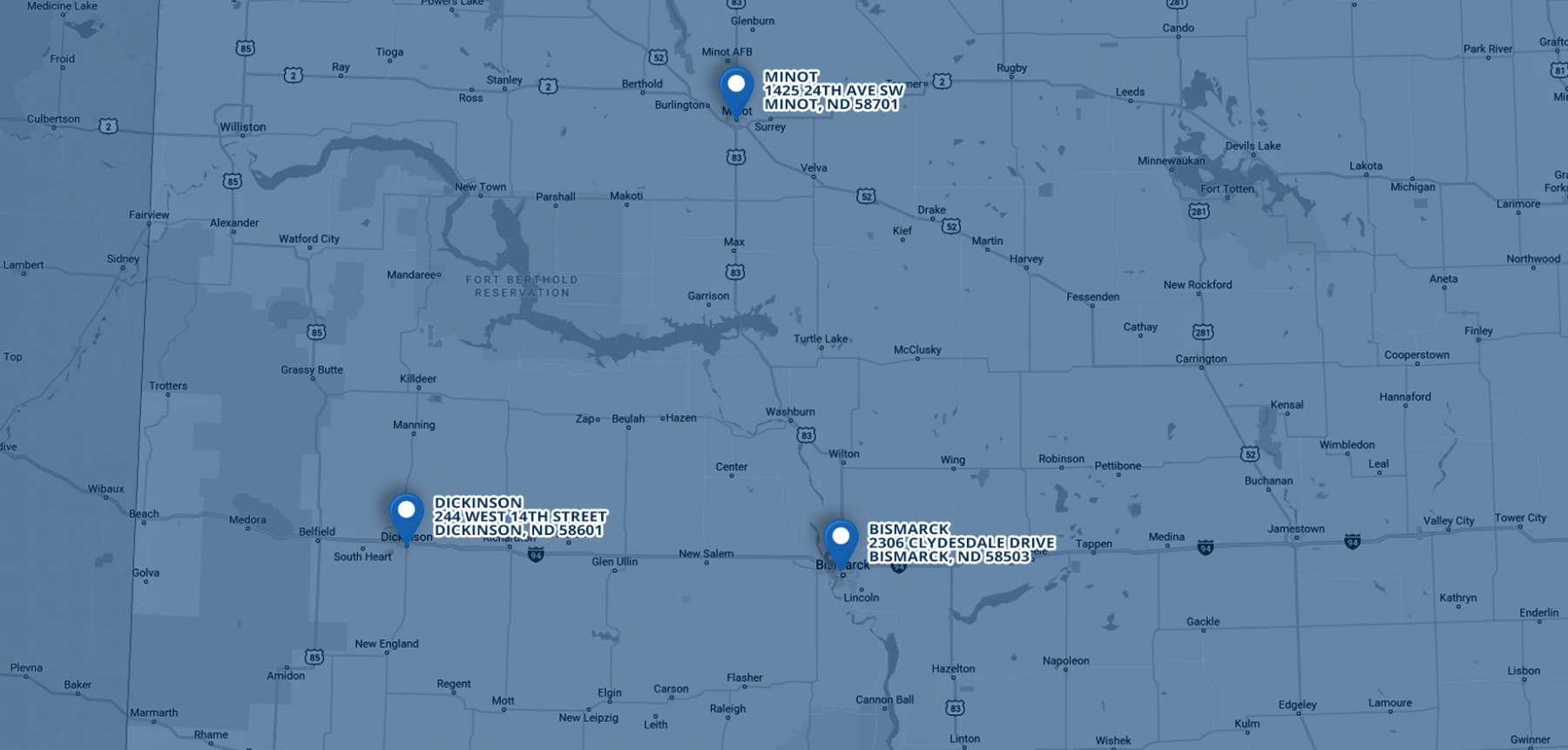 Bismarck
2306 Clydesdale Drive
Bismarck, ND 58503
(701) 258-1032
Hours: Mon – Sat – 9am – 6pm
Dickinson
244 West 14th Street
Dickinson, ND 58601
(701) 483-6885
Hours: Mon – Sat – 9am – 6pm
Minot
1425 24th Ave SW
Minot, ND 58701
(701) 852-3318
Hours: Mon – Sat 10am – 6pm
We'd love To Meet You In Person Or Via The Web!
Questions about Home Theater? Want to know more about our range of Custom Home Installations? Need directions to one of our locations? We have all the answers about Home Theater, Audio, Mobile Entertainment and more. Just give us a call, drop us an e-mail or better yet stop by the nearest Pacific Sound and Video location for your own personalized, Red Carpet Service. It's that easy.
We are a small business and would like any and all feedback to help us improve what we do for our customers. Please comment if you like what we're doing on Facebook and in any other media that you've seen us. Thank you!